Week's Best Deals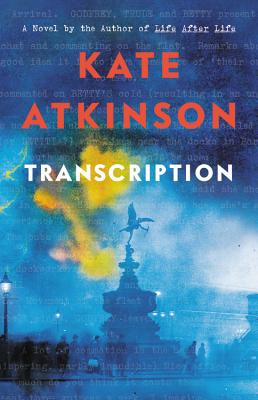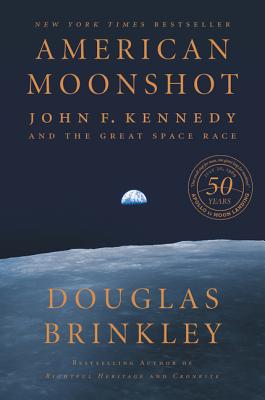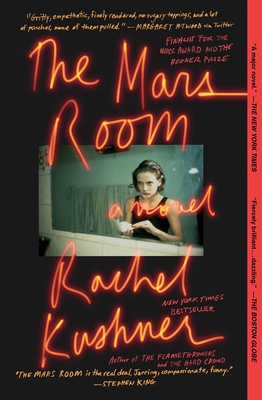 Transcription by Kate Atkinson
Set primarily in England in 1940, Transcription, Kate Atkinson's eagerly awaited new novel, tells the story of eighteen-year-old Juliet Armstrong, reluctantly recruited from her job at the BBC into the world of war-time espionage. Ten years later, events from that period resurface and place her in new danger. As ever, Atkinson's prose is lively, her characters complex, the story engrossing. Available in hardcover, $8.98.
American Moonshot by Douglas Brinkley
In this absorbing, fast-paced epic, Douglas Brinkley returns to the 1960s to recreate one of the most exciting and ambitious achievements in the history of humankind. It brings together the extraordinary political, cultural, and scientific factors that fueled the birth and development of NASA and the Mercury, Gemini, and Apollo projects, which shot the United States to victory in the space race against the Soviet Union at the height of the Cold War. Available in hardcover, $11.98.
The Mars Room by Rachel Kushner
Told from the perspectives of prisoners, victims, and staff, The Mars Room, Rachel Kushner's stunning depiction of a women's prison centers on Romy Hall, twenty-nine and serving two consecutive life sentences plus six years. Technically, she's guilty: she killed a man, but only after enduring all she could of his abuse. Kushner evokes this and other injustices in an even-toned manner, letting the outrages speak for themselves. In a brilliant narrative leap, Kushner juxtaposes Romy's helplessness with that of Ted Kaczysnki. Outraged by the despoliation of nature, and with few resources to stop it, he turned into the Unabomber rather than into a second Thoreau. As Kushner powerfully shows, the road to prison is made of many small, irrevocable steps. Available in paperback, $7.98.
Sale Books Explained
In addition to the many new books that P&P stocks at regular prices, our flagship store carries a substantial number of deeply discounted books. The term for these in the book business is "remainders" but at P&P they're called "sales books" and are shelved in a separate section. To give the section greater prominence and allow for growth, it was moved in March 2018 from the store's lower level to a newly-built room on the upper level. For anyone new to sale books, we've compiled a little explainer below. Happy hunting!
Q. Where do sale books come from?
We buy them title by title from remainder wholesalers. Almost none come from P&P's regular inventory.
Q. Why can't your staff look up whether you have a sale book in your inventory?
Sale books aren't included in our regular inventory or itemized in the same way as our full price books. Many come in small quantities and can't be reordered, so they need to be cataloged differently.

This also helps us to keep costs down and bring you a bargain.
Q. I saw a particular book here a month ago. Will you be getting any more?
Maybe. Sale books are by definition limited quantities. Often, once we're out, we're out. But the business is unpredictable. We can't tell in advance what will and won't be remaindered. The best rule of thumb is to buy it when you see it.
Another tip: think of the sale section as a treasure trove. Like used-book stores, the best things you'll find there will probably be surprises.