We're following all official guidelines to keep ourselves healthy on the job, and as a result, shipping may be delayed.
You will receive an email from our web orders team confirming that your order has been processed.
We thank you for your support and your patience at this challenging time.
Sweet Sorrow: The Long-Awaited New Novel from the Best-Selling Author of One Day (Hardcover)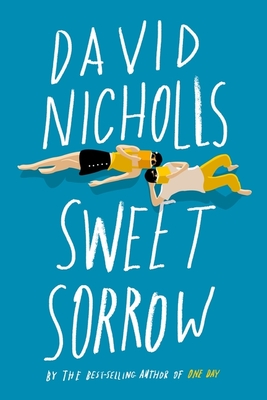 $27.00
Coming Soon—Pre-Order Now
Description
---
From the best-selling author of One Day comes a bittersweet and brilliantly funny coming-of-age tale about the heart-stopping thrill of first love--and how just one summer can forever change a life. Now: On the verge of marriage and a fresh start, thirty-eight year old Charlie Lewis finds that he can't stop thinking about the past, and the events of one particular summer. Then: Sixteen-year-old Charlie Lewis is the kind of boy you don't remember in the school photograph. He's failing his classes. At home he looks after his depressed father--when surely it should be the other way round--and if he thinks about the future at all, it is with a kind of dread. But when Fran Fisher bursts into his life and despite himself, Charlie begins to hope. In order to spend time with Fran, Charlie must take on a challenge that could lose him the respect of his friends and require him to become a different person. He must join the Company. And if the Company sounds like a cult, the truth is even more appalling: The price of hope, it seems, is Shakespeare, Romeo and Juliet learned and performed in a theater troupe over the course of a summer. Now: Charlie can't go the altar without coming to terms with his relationship with Fran, his friends, and his former self. Poignant, funny, enchanting, devastating, Sweet Sorrow is a tragicomedy about the rocky path to adulthood and the confusion of family life, a celebration of the reviving power of friendship and that brief, searing explosion of first love that can only be looked at directly after it has burned out.
About the Author
---
David Nicholls is the best-selling author of Us, One Day, The Understudy and Starter for Ten. His novels have sold over eight million copies worldwide and are published in forty languages. Nicholls trained as an actor before making the switch to writing, and he recently won a BAFTA for Patrick Melrose, his adaptation of the novels by Edward St Aubyn, which also won him an Emmy nomination. He lives in London.