We're following all official guidelines to keep ourselves healthy on the job, and as a result, shipping may be delayed.
You will receive an email from our web orders team confirming that your order has been processed.
We thank you for your support and your patience at this challenging time.
Politics, Journalism, and the Way Things Were: My Life at the Times, the Hill, and Politico (Media and Power) (Paperback)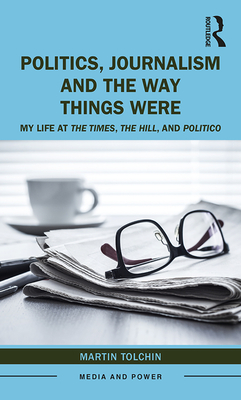 $24.95
Special Order—Subject to Availability
About the Author
---
Martin Tolchin spent 40 years at The New York Times, equally divided between New York and Washington. In New York he was City Hall Bureau Chief and a political and investigative reporter. In Washington he reported on Congress and the White House. He then founded two publications, as Editor-in-Chief and Publisher of The Hill, and Senior Publisher & Editor of Politico, and served on the jury of the Pulitzer Prizes for Journalism. Mr. Tolchin then was appointed a Senior Scholar at the Woodrow Wilson International Center for Scholars. Mr. Tolchin was born Sept. 20, 1928 in Brooklyn, N.Y. His father, a furrier, and mother, a housekeeper, were Russian immigrants. He was educated at the Bronx H.S. of Science, Idaho State College, the University of Utah and New York Law School, where he received an L.L.B. With his wife Susan, a professor of government at George Mason University, he wrote eight books, one of which, To the Victor: Political Patronage from the Clubhouse to the White House, has been cited in five U.S. Supreme Court decisions. They had two children, Charles and Karen. Mr. Tolchin lives in Washington, D.C.