Bungalows (Shire Library) (Paperback)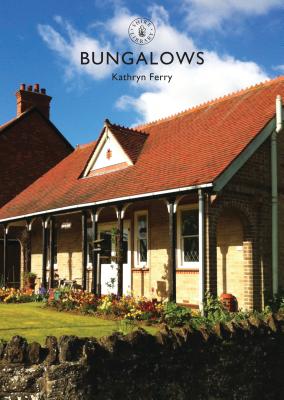 $14.00

Special Order—Subject to Availability
Description
---
A bungalow is now understood to be a single story home but that definition is a modern one and when introduced to Britain in the late 1860s the bungalow concept implied much more. Its origins lay in India where the native dwelling of Bengal was appropriated by colonial officials. On its transfer to the Kent coast the bungalow became a new type of holiday home for the upper middle classes complete with veranda and servants quarters. Crucially, these first Western examples attracted artistic inhabitants setting the tone for the bungalow as a Bohemian escape well into the twentieth century.

This book concentrates on British bungalow construction up to the Second World War, exploring the special appeal of this new housing type in the days before it became ubiquitous. From architect- planned developments to more make-shift models built from redundant railway carriages, the book reveals how early bungalows looked inside and out, drawing out the social history of the "weekender" lifestyle they were created to serve. It also looks at the use of the bungalow name which at the peak of its popularity was applied to hotels, cafes and beach huts as well as domestic products such as electric fires and hot water bottles.
About the Author
---
Kathryn Ferry is a historian, writer and lecturer. She has always loved buildings and studied for a PhD in Architectural History at Cambridge University. Kathryn subsequently worked as Senior Architectural Adviser to the Victorian Society, the national charity campaigning for the preservation of nineteenth century buildings. Her other great interest is the seaside, for its social history, its buildings and its beach huts.