Gentile Bellini's Portrait of Sultan Mehmed II: Lives and Afterlives of an Iconic Image (Paperback)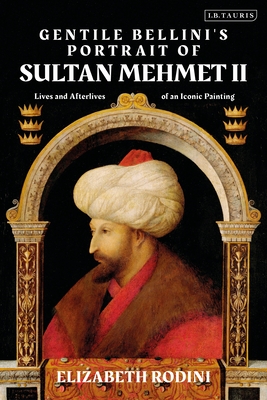 $29.95

Special Order—Subject to Availability
Description
---
This book traces the history of the famous portrait of the Turkish Sultan Mehmed II by Gentile Bellini, which has appeared, Zelig-like, at critical historical moments from its production in Istanbul to its current home in the National Gallery in London and the modern Turkish imagination.
Structured as the biography of an object, Elizabeth Rodini explores key moments in the picture's history, such as when the famed Orientalist and excavator of ancient Nineveh, Austen Henry Layard, recovered the picture and gave it pride of place in his Venetian palace, and how in 1999, the picture returned to Istanbul, in a solo show that opened just days before Turkey made its first petition to join the European Union. In so doing she explores the meanings that were imposed on it in different times and places.
The book's methodological questions range broadly, from the nature of historical evidence and interpretations of portraiture, to the shifting status of authenticity and verisimilitude in different cultural contexts. It is at once the history of a picture's place in evolving dialogues between East and West, an investigation-through-practice of historical and art historical methodologies, and a meditation on the many and varied ways that objects construct meanings.
About the Author
---
Elizabeth Rodini is the Andrew Heiskell Arts Director at the American Academy in Rome, Italy. Previously she founded the Program in Museums and Society at Johns Hopkins University, USA, where she was Teaching Professor in the History of Art.