Time Song: Journeys in Search of a Submerged Land (Hardcover)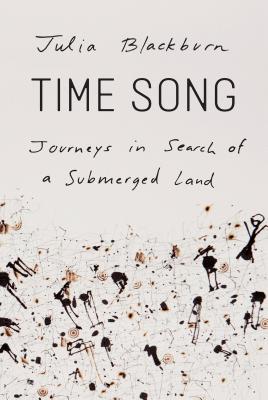 $27.95
In Stock—Click for Locations
Description
---
Julia Blackburn has always collected things that hold stories about the past, especially the very distant past: mammoth bones, little shells that happen to be two million years old, a flint shaped as a weapon long ago. Shortly after her husband's death, Blackburn became fascinated with Doggerland, the stretch of land that once connected Great Britain to Continental Europe but is now subsumed by the North Sea. She was driven to explore the lives of the people who lived there—studying its fossil record, as well as human artifacts that have been unearthed near the area.

In Time Song, Blackburn brings us along on her journey to discover what Doggerland left behind, introducing us to the paleontologists, archaeologists, fishermen and fellow Doggerland enthusiasts she meets along the way. She sees the footprints of early humans fossilized in the soft mud of an estuary alongside the scattered pockmarks made by rain falling eight thousand years ago. She visits a cave where the remnants of a Neanderthal meal have turned to stone. In Denmark she sits beside Tollund Man, who seems to be about to wake from a dream, even though he had lain in a peat bog since the start of the Iron Age. As Doggerland begins to come into focus, what emerges is a profound meditation on time, a sense of infinity as going backward and an intimation of the immensity of everything that has already passed through its time on earth and disappeared.
About the Author
---
JULIA BLACKBURN is the author of ten books of nonfiction, including The Three of Us, Old Man Goya (a National Book Critics Circle Award finalist) and With Billie (winner of the ASCAP Deems Taylor Award). She is also the author of the novels The Book of Color and The Leper's Companions, both of which were short-listed for the Orange Prize. She lives in England.
Praise For…
---
"Subtle, an interweaving or drawing together of times, juxtaposing the now and the then until the gap contracts . . . Species appear and vanish, cultures develop and are annihilated. It sounds depressing, but this is one of the only books I've ever read that has made me feel better about climate change. It's not that we're not doomed . . . But the end of us doesn't mean the end of existence altogether . . . but if this book convinces me of anything, it's that there will always be more life to come."—Olivia Laing, The Guardian

"Lyrical . . . An impressionistic picture of a place that is both gone and yet still there . . . This sweet, sad book will leave its readers meditating on loss and timelessness."—Publishers Weekly

"This is an extraordinary book about time, absence and perception . . .The exploration of the past is an exercise in empathy, a way of becoming conscious of what it is to be human in another time and place. Through tracing this consciousness back to the people who left their imprint on Doggerland, Ms. Blackburn shows us that, in a time of flux and friction, the gathering of uncertainties can bring greater awareness and a sense of wholeness."—The Wall Street Journal

"[Blackburn] creates a lyrical narrative of her journey: deft portraits of the men and women she interviewed and poetic reflections on her discoveries, her husband's death, and the infinity of the past . . . A sensitively rendered chronicle of discovery."—Kirkus Reviews

"It is a magical, mesmerizing book—a book which makes you feel giddy at the thought of the deep gulf of history hidden just beneath your feet . . ."—The Scotsman

"Unconventional . . . [Time Song] is a meditation on the Mesolithic and what people are truly looking for when they turn to the past . . . Ms. Blackburn is a collector with an eye for minutiae. Like an archaeologist's shelf, her writing is filled with detail . . . Arresting . . . The combination of wry observations and personal reflections makes Time Song gripping."—The Economist
 
"A breathtaking survey . . ."—Literary Review

"Julia Blackburn is an ideal guide to such territory . . . Time Song is richly peopled, Blackburn's unflagging curiosity and sharp eye bringing a diverse cast of characters vividly to life . . . She's conjuring for us not merely the facts of Doggerland, but the weight of its omission from our history books, our collective memory and our imaginations."—Financial Times

"Beautiful . . . a memoir-cum-meditation . . . [Blackburn] alight[s] on what she finds and hears with a vital clarity and exactness . . . [Time Song] is an anatomy of melancholy; but she is often funny, and the eccentricity of the pursuit of the deep past does not escape her . . . Rarely have I read a book in which there is such an entrancingly liquid and easy drift between the metaphorical and the actual . . . It feels both Wordsworthian and Woolfian, accepting the dissolution of boundaries in a dynamic tidal psychic geography that becomes Blackburn's description of the nature of being . . . This book is a wonder."—Adam Nicolson, The Spectator