We're following all official guidelines to keep ourselves healthy on the job, and as a result, shipping may be delayed.
You will receive an email from our web orders team confirming that your order has been processed.
We thank you for your support and your patience at this challenging time.
The Russia Trap: How Our Shadow War with Russia Could Spiral into Nuclear Catastrophe (Hardcover)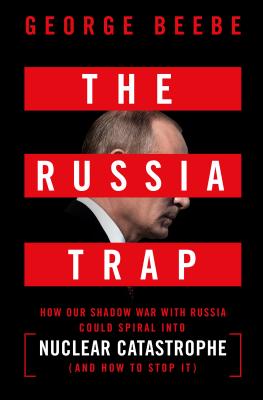 Description
---
"A must read for anyone who cares about our nation's security in these cyber-serious, hair-trigger times." – Susan Eisenhower
Every American president since the end of the Cold War has called for better relations with Russia. But each has seen relations get worse by the time he left office. Now the two countries are facing off in a virtual war being fought without clear goals or boundaries.
Why? Many say it is because Washington has been slow to wake up to Russian efforts to destroy democracy in America and the world.
But a former head of Russia analysis at the CIA says that this misunderstands the problem. George Beebe argues that new game-changing technologies, disappearing rules of the game, and distorted perceptions on both sides are combining to lock Washington and Moscow into an escalatory spiral that they do not recognize. All the pieces are in place for a World War I-type tragedy that could be triggered by a small, unpredictable event. The Russia Trap shows that anticipating this danger is the most important step in preventing it.
About the Author
---
GEORGE S. BEEBE is the Vice President and Director of Studies at the Center for the National Interest, a non-partisan thinktank in Washington, D.C. He served in the US government for nearly twenty-five years, including as director of Russia analysis at CIA and as a White House adviser on Russia matters for Vice President Dick Cheney. He lives in northern Virginia.