Politics and Prose will be closed on January 20.
4-31 Infantry in Iraq's Triangle of Death (Paperback)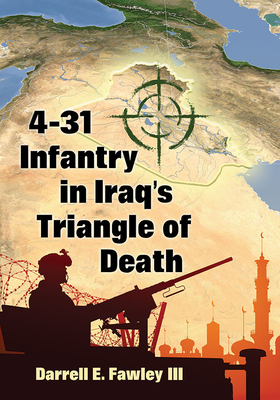 $45.00
Special Order—Subject to Availability
Description
---
The Iraqi Triangle of Death, south of Baghdad, was a raging inferno of insurgent activity in August of 2006; by November 2007, attacks had been suppressed to such an extent as to return the area to near obscurity. In the intervening months, the U.S. Army 4th Battalion, 31st Infantry ("Polar Bears") employed a counterinsurgency approach that set the conditions for a landmark peace agreement that has held to the present. With a focus on counterinsurgency, this book is the first to look at the breadth of military operations in Yusifiyah, Iraq, and to analyze the methods the Polar Bears employed. It is a story not of those who fought in the Triangle of Death, but of how they fought.
About the Author
---
U.S. Army officer Darrell E. Fawley III's writing has appeared in Infantry magazine, Army magazine and Small Wars Journal. He lives in Athens, Ohio.