Politics and Prose will be closed on January 20.
The Will to Resist: Soldiers Who Refuse to Fight in Iraq and Afghanistan (Paperback)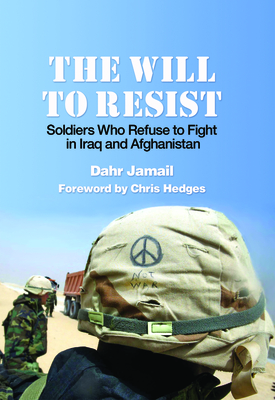 $16.00
Special Order—Subject to Availability
Description
---
"Jamail's human portrait of the men and women who turned away from the project of empire should serve as a beacon."--Chris Hedges
"Dahr Jamail is one of very few journalists who have displayed the courage--physical, intellectual, and moral courage--to tell the truth about the invasion of Iraq. In this outstanding book, he describes the often secret resistance within the US military."--John Pilger
Dahr Jamail's comprehensive study of today's military resisters sheds new light on the contours of dissent within the ranks of the world's most powerful military. Featuring a new introduction by the author.
About the Author
---
Dahr Jamail is author of the book Beyond the Green Zone: Dispatches from an Unembedded Journalist in Occupied Iraq. Jamail's work has been featured on National Public Radio, the Guardian, The Nation, and The Progressive. He has received many awards for his reportage, including the Martha Gellhorn Prize for Journalism. Jamail's reporting from Iraq has been published in newspapers and magazine worldwide. He has appeared on Democracy Now! as a regular guest, as well as BBC, Pacifia Radio, and numerous other networks.