The Politicization of Mumsnet (Societynow) (Paperback)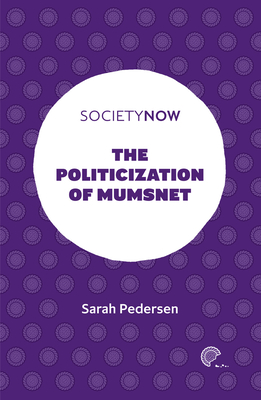 Description
---
This book investigates the growing politicization of Mumsnet and its use by politicians to influence middle-class women in the UK. The site's discussion topics go far beyond traditional 'mothering' subjects and encompass politics, feminism and current affairs. Understood as a safe space for gender-critical voices, the site has spawned real-life activism and continues to be both praised and attacked for its support of free speech on controversial subjects.
Sarah Pedersen investigates how Mumsnet has become a central part of a resurgent women's rights movement in the UK. She argues that its openness to discussion around this subject has allowed the site to function as a subaltern counter-public - a space where gender-critical feminists have been able to share information and make plans for action and agitation.
About the Author
---
Sarah Pedersen is Professor of Communication and Media at Robert Gordon University, Aberdeen. Her research focuses on women's use of media, particularly for political purposes, using both contemporary and historical sources.