History in One Act: A Novel of 9/11 (Paperback)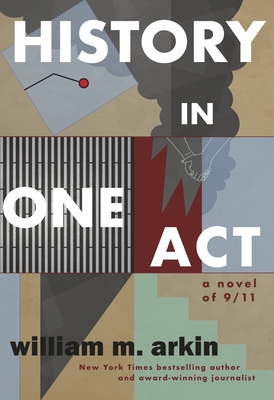 $24.95
In Stock—Click for Locations
Description
---
From national security expert, bestselling author, and award-winning journalist William Arkin comes the debut novel, History in One Act.
It's a fresh retelling of 9/11, filled with revelation and insight that will shock readers into the world of al Qaeda as it grows in strength and moves forward to undertake its world-changing attacks. And it infiltrates the secret domain of American intelligence, which has its own plans, seeking to use what is coming as the means to achieve its own holy grail of national security.
We all know how it ends, but as lives meet and events unfold, we come to understand that 9/11 was neither the beginning nor the end, that everyone has a reason for what they do, that individuals do matter--and, indeed, that history can be created in one act.
Arkin answers questions nobody seems to be asking--even 20 years later: Why did it happen? Who were these people? Can we ever hope to defeat terrorism if we don't understand those who wish us harm?
In this unique work of "friction" (fully footnoted and based on original documents), an alternate record of true history is presented, not just peering into the minds of those involved, but into our own world--one that challenges our views of the administrations of Bill Clinton and George W. Bush, and the events of that momentous day.
Arkin's formidable career, as Army intelligence analyst, as human rights scholar, as military consultant, and finally as journalist, uniquely equips him to bridge two very different worlds.
His expert telling shows how individuals can now wage war, where disruption comes from small groups rather than organized governments, and where nobody's hands are clean. He forces the reader to grapple with a new understanding for why this world-changing attack happened in the first place, and how our indifference to the human strivings and grievances of the perpetrators made us blind then and makes us blind today.
About the Author
---
William M. Arkin has been working in the field of national security for over 45 years, as a military intelligence analyst, activist, author, journalist, academic and consultant to government. He has authored or co-authored more that a dozen books, including two bestsellers. His award-winning reporting has appeared on the front pages of The Washington Post, The New York Times, and The Los Angeles Times and on the cover of Newsweek magazine.