The ABC's of Adulting (Hardcover)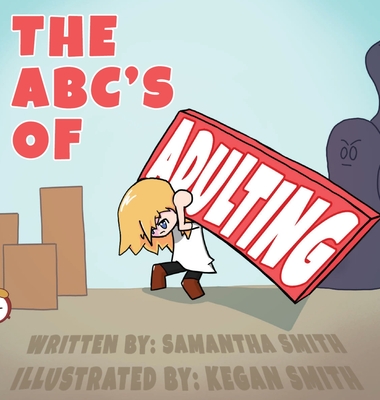 $17.99
Not On Our Shelves—Ships in 1-5 Days
(This book cannot be returned.)
Description
---
Do you know any "adults" who still can't do their own laundry?
The "ABCs of Adulting" might be able to help From "A is for Alarm Clock" to "N is for News", this book follows Little Peggy as she tries to conquer an alphabet of various adult activities she doesn't want to do. Especially taxes. She'd much rather be eating tacos.
The best part? It breaks up these teachings in alphabetical order. The even better yet part? This book has illustrations, meaning it's easy to follow along, even when you don't feel like reading words. Watch as Little Peggy has to learn all about the Dow and China (N for news ) in order to trick her boss into thinking that she knows what she's talking about.
This book makes perfect gift for the millennials in your life. Or the zoomers in your life. Or the boomers in your life who just never grew up. We guarantee at least one "when I was your age..." lecture if you gift this to your grandparents, just keep them away from letter "P".
And hey. If you don't have any millennials, or boomers, or zoomers to gift this to, get it for yourself and read it to your cat. We've done it. Cats love it. If they don't, the pages make great filler for a little box.
Treat yo' self and enjoy learning all about the perils that are the "ABCs of Adulting". Grab this new release in time for the holidays
Hysterical collection of adult tasks
Premium glossy cover
Full color, professional illustrations
An easy quick gift for the new graduates in your life