Twitter Guide: The Use of #Hashtag In The Social Media (Paperback)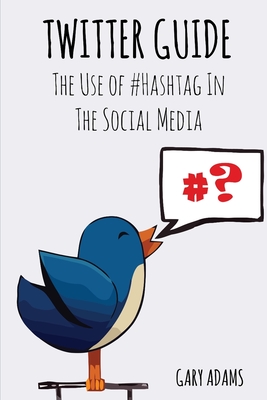 $8.99

Backordered
(This book cannot be returned.)
Description
---
The are several reasons to use hashtags, for both personal and business applications.

On your personal profiles, it's helpful to keep family and friends abreast of what's going on in your life and the things in which they are most interested in knowing about. While status updates are a means of doing this, hashtags are a means to group certain aspects of your life. For instance, if your family or friends are interested in spreading the word about a particular cause you're regularly involved in, hashtagging your #cause will allow them to quickly find the latest news. And not only about you, but others doing the same.
Corporations have been responsible for creating some of the most popular hashtags, doing so to promote a specific product or service. Small companies have followed suit, incorporating trending hashtags into their social media presence. It's a way not only to join in on a conversational topic but create a new dialogue. Some companies use hashtags to keep up with their competitors' marketing, learning what does generate and doesn't generate interest. These meta tags can also be used to talk-up a campaign or spread buzz about an upcoming event.
Of course, there are a few drawbacks to using hashtags. First and foremost is that you don't own them. There are no rules or guidelines. When you add the hash symbol before a word, it becomes a hashtag and anyone else can grab it and exploit it. It becomes troublesome, especially in business, if it's hijacked and used nefariously.
For most people, the hashtag is used for fun. Many trending hashtags, like #ProudtoBeaFanOf, are simply used to share an opinion. Others help organize news stories around major events. And sometimes they're just made up on the fly to make a Tweet sound funnier. The interpretation and usage are always up to you, like most Twitter lingo, but the most basic function of a hashtag is to create a single, organized feed of Tweets around each one.